Randy  Kulman, PhD has been working with children and their families for over 25 years, and serves as the Clinical Director of South County Child and Family Consultants.   He sees excellent results supporting children who struggle with learning in academic settings, or who lag in developing problem solving skills.  He is considered an expert in Executive Functions skills training using video games and digital technologies, and has recently published the book Train Your Brain for Success: A Teenager's Guide to Executive Functions.  He has a second book slated for publication in 2014.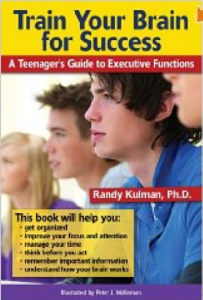 Dr. Randy Kulman has developed ground-breaking techniques using different types of digital technologies and video games to help children with learning and attention deficit difficulties.  Dr. Randy Kulman (or Dr. K as he is known to patients) has interests in sports, games, and follows children's literature, which supports his practice in helping children to move toward more healthy, happy, well-adjusted lives. 
Dr. Randy Kulman's services at SCCFC include:  Psychological Evaluations for ADHD and Executive Function Disorders; Neuropsychological, Clinical, Educational, Learning Disability Evaluations and School Consultations.  »make an appointment
---
Louis F. Ruffolo is a licensed psychologist and certified school psychologist specializing in the assessment of ADHD, Learning Disabilities and Executive Functioning Disorders.

Receive online class information and helpful tips from Dr. Randy Kulman's LearningWorks for Kids