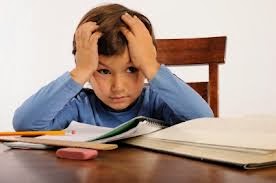 Many kids have figured out that one of the best ways for them to learn about their world is by watching videos. Going to YouTube or other video channels can be incredibly informative if you want to learn about how to fix something in your house, get the most out of your new cell phone, or to learn about task initiation. While there is a wealth of information available, there are also many videos that aren't worth watching. Check out the following list of the best videos to learn about task initiation, updated regularly by our team at South County Child and Family Consultants.
Initiating tasks with Focus Skills -Learn how to effectively start tasks with the use of focus skills and games! For Parents/Kids.
Executive Functioning: Definition and Strategies for Success –A very informative slide show that address many specific strategies. Including task Initiation. For Parents.
Executive Functioning -A short video on EFs (Executive Functions) with well explained key concepts and is also related to kids education. For Teachers/Parents.
What are Executive Functions? -Short 5 minute coaching video of executive functions from Beyond Booksmart. For Adults/Parents.
Executive Functions Superheroes: Building Strategies for Success (Virtual Tour) -This is a short video about EFs that could be applied in the elementary school classroom setting. For Parents/Teachers.
Visit the South County Child & Family Consultants website for more great articles!

Receive online class information and helpful tips from Dr. Randy Kulman's LearningWorks for Kids
---